Dr. Cox resigns from Duncan School Board | Community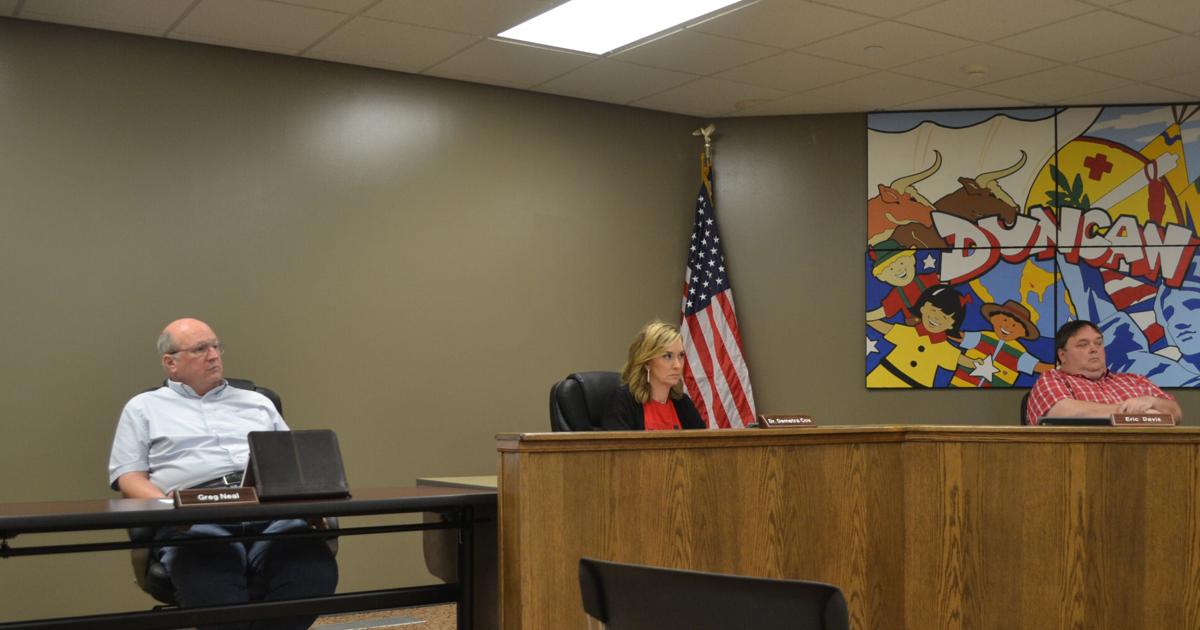 At a special Duncan Public School Board of Education meeting Thursday night, board members accepted the resignation of Dr. Demetra Cox, MD, who served in Office 4.
Superintendent Dr. Tom Deighan said they were honored to have Cox on the board.
"It's in your DNA to be a board member," Deighan said. "Wearing two hats, as a board member and as a doctor, I can't even imagine. Thank you for your service."
Eric Davis, Chairman of the Board and Office 3, said it has been a pleasure working with Cox for many years.
"We will miss you," Davis said.
Cox thanked the board for their appreciation.
"I've grown so much and learned so much," Cox said. "I have been able to serve with the best people and will continue to support and encourage you in a different role, I can assure you of that."
Board officials acknowledged and accepted responsibility for appointing someone to serve on four within 60 days of accepting Cox's resignation.
According to council minutes: "Due to the remaining term of office, this seat will only be filled until the next election cycle and will be open to one candidate to file and run for said seat. The next election cycle will have two seats open for candidates to file, seats No. 3 and No. 4."
From there, district officials discussed the bidding process for the No. 4 seat.
Davis said they needed publication in the newspaper first, as well as on the website.
"If we have any interested candidates submit a letter or interest to the Board of Education here at this office," Davis said. "We review them at our next regular meeting and then we decide if we have candidates to interview for this position.
According to Davis, if they have no interest by the next meeting, they will have to take the seat.
"It's a rewarding experience," Davis said. "They have to live within the limits."
Board boundaries and regulations can be found on the DPS website, sub district, then Board of Education.
"It just takes someone with a heart to serve," Davis said. "Hopefully we'll get someone from the community to step in and do it."
For more information on board member elections, visit www.duncanps.org.