Faith, military and education form the life of Silas Session | Monday man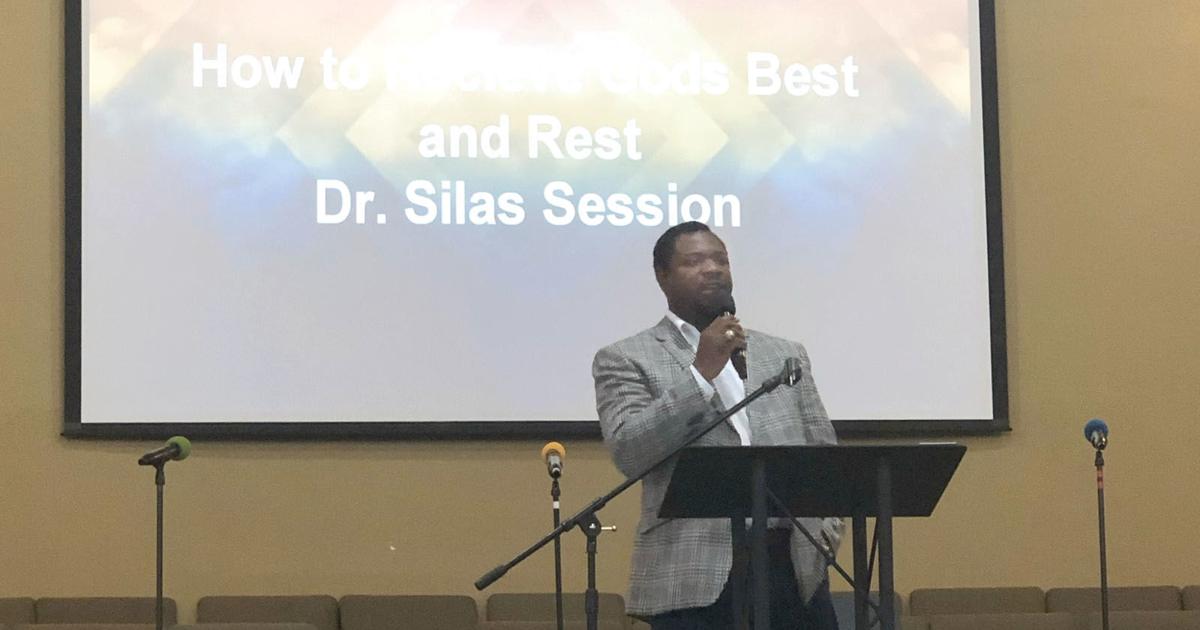 Silas Session Sr. developed a love for the military early in life and credits his faith for helping him throughout his life.
The 47-year-old grew up in Charleston, South Carolina. His interest in the military began when he was in the Junior ROTC program in high school.
He attended the Citadel in South Carolina, served in the National Guard to help pay for his education, and was commissioned into the U.S. Army. He had a 20 year career in the military as a field artillery officer. His first duty station was at Fort Campbell and last at Fort Knox, beginning and ending his military career in Kentucky.
He served four deployments – two in Iraq, one in Afghanistan and one in Kuwait.
"I'm very grateful to have the opportunity to serve in the military," Session said. "It wasn't without struggles, but thank God I was able to continue doing whatever I needed to do to lead and help the soldiers and also help the various countries in which I served."
One of the highlights of his military career was helping victims of Hurricane Katrina while stationed at Fort Hood. He said it was an opportunity to help his fellow citizens in his own country.
During his military career, Session earned a master's degree in adult education and took an army leadership course.
Session retired as a major in 2017 and his first job outside of the military was with the Council on Post-Secondary Education. He also worked for a short time as Director of Occupational Safety with KY OSHA and did contract work at Fort Knox.
In 2019, he began working as Director of Military Initiatives at Morehead State University, a position he currently holds.
At Morehead, he also teaches freshman seminary, serves on the Diversity Equity and Inclusion committee with student affairs, and is a veterans representative on the President's Leadership Council.
Sometimes he commutes from his home in Hardin County and other times he stays near the college on days he works.
"I love the help I can give to military-related students, meaning students who are in the military and their dependents," he said.
Earlier in his career, while living in Texas, Session felt a call to ministry. He started at Southern Baptist Theological Seminary in 2013 and earned his doctorate there in 2019.
Session said he was always connected to a local church and once deployed he was connected to chaplaincy services. During each deployment he was able to preach or teach with the chaplain services.
Session said he has been leading and teaching in a church since about 1999.
His local church in the area is New Hope Missionary Baptist Church in Radcliff and he has served on staff in various ministry roles there. Currently, Session is the Acting Pastor of Journey Baptist Church in Elizabethtown.
As a member of the Lincoln Association of Baptists, Session serves as vice moderator, part of the church strengthening team, and has helped establish a recovery ministry.
Shawn Edwards, Fellowship Missions Strategist at the Lincoln Association of Baptists, called the session the association's "best servant leaders of God."
"He has a heart for others," Edwards said. "He is currently fulfilling a God-given vision to bring hope to those affected by drug addiction." At 2 p.m. on May 15, Edwards said Session was helping run a community program at The Journey Church to help those struggling with addiction.
He said Session gives 110% to the Lord in everything he does in the association.
"If I ever need help with ministries, I know I can count on Dr. Session," he said. "I hold him in high esteem in the Lord."
In his five years with the association, Edwards said he enjoyed watching Session grow in his faith.
Session does a Bible study program with cadets during the summer at Fort Knox and has been part of a prison ministry at New Hope. He was able to make a missionary trip to Zimbabwe three times to help teach church leaders there and is part of a group with the Kentucky Baptist Convention to help train leaders in Africa.
He also enjoys teaching and preaching at area nursing homes, usually Helmwood Healthcare Center and Willow Creek Senior Living. It's that Session's teaching is one of the reasons he received this year's Mary Lois Smith Award from the Hardin County Chapter of the NAACP. He said he was honored to receive the award and believes it is a testament to his service to Christ.
During his ministry at Willow Creek, Ruby McMullen, administrative support at Willow Creek, said Session would play the piano, sing, pray and preach short sermons twice a month. He then brought the young people to serve in the establishment.
McMullen said COVID-19 interrupted those tours, but Session moved on to acting pastor of The Journey Baptist Church, he provided videos via zoom until he was sure to attend in person. Along with Raleigh Boulware, the worship pastor of The Journey Baptist Church, he comes to the facility every first Sunday, McMullen said.
"Everyone loves Rev. Dr. Silas' session and looks forward to the ministry he provides," she said.
Becca Owsley can be reached at 270-505-1416 [email protected]