KCPS Retention Coach a resource for teachers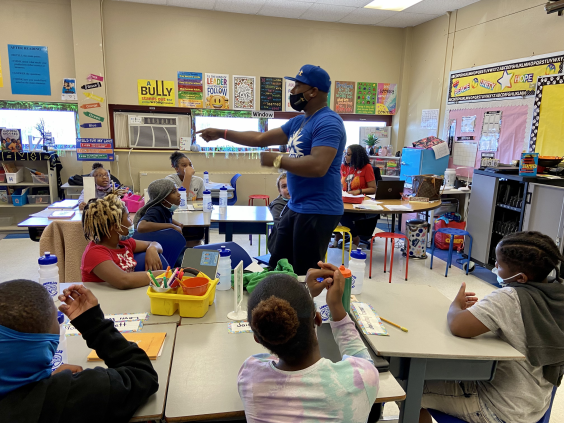 KCPS Recruitment and Retention Coach Ritchie Cherry gives a socio-emotional lesson to fifth-graders in M'Kaylah Johnson's class at Longfellow Elementary School on Friday, October 8, 2021.
Earlier this month, Ritchie Cherry stood in front of M'Kaylah Johnson's fifth grade class at Longfellow and told her to stand up while he taught her.
A hand rose. "It makes things pay! "
"It does not work !"
"Was this helpful?" Cherry asked Johnson at the end of class.
"I think so. You reiterated the lessons that I'm trying to put into place," Johnson told him.
Cherry is the KCPS Recruitment and Retention Coach for KCPS. He uses his counseling experience to support teachers in the classroom.
"Retention is essential," Cherry said. "We need to create different tools to allow our employees to stay. I think meeting them on a socio-emotional level is the first step.
Sometimes Cherry goes to schools to give mini-lessons like the one he gave in Johnson's class. It can reinforce the culture of the classroom while giving teachers a few minutes to themselves. He also works directly with educators who are considering leaving the profession.
"I like to put preventives in place. I like to be in schools. I want to go where the drama and trauma is happening, "Cherry said.