Lawrence Unveils Academic Stars for 2022 | Herald Community Newspapers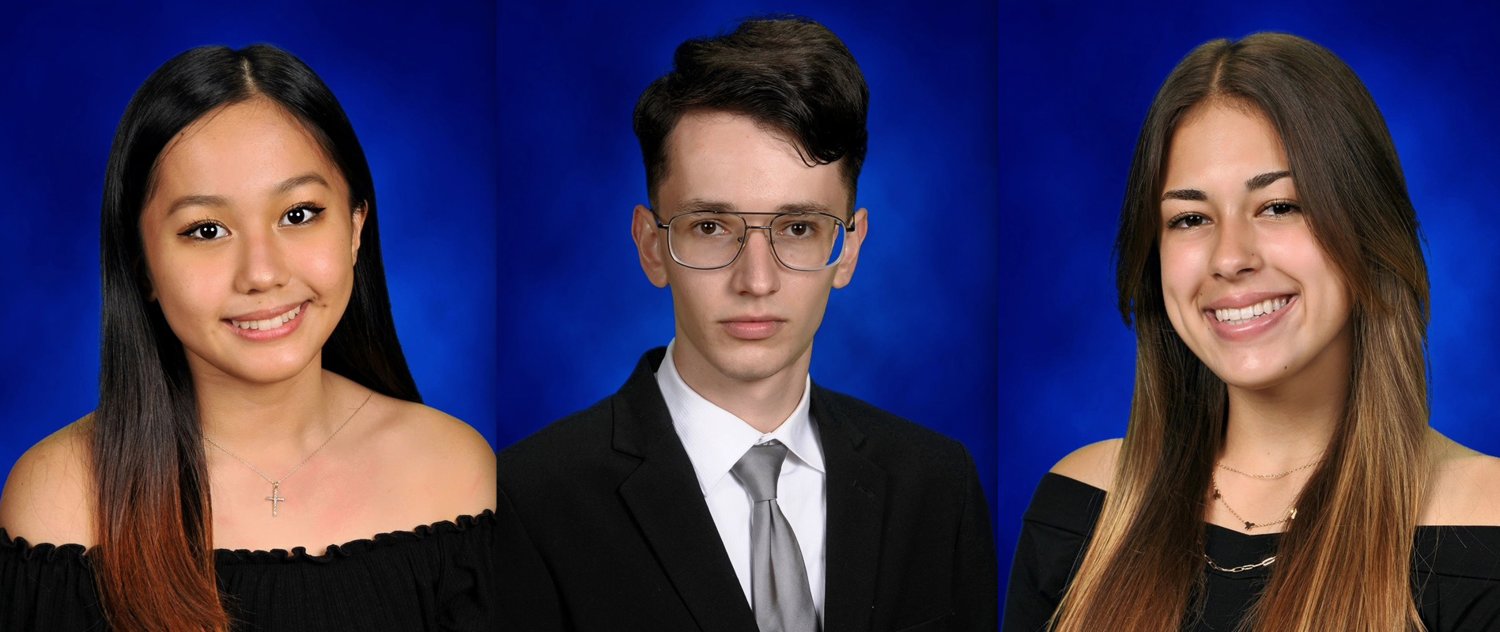 By Marion Hausmann
It's that time of year again, and Lawrence High School announced their valedictorian, greeting and keynote speaker for the class of 2022.
Lawrence's valedictorian Gabrielle Domanas has proven to be a very active member of the school community. She is student body president, captain of the varsity women's volleyball team, member of the National Honor Societyy, and participates in the Model Congress.
Domanas has also made great strides in adding to the community, founding the school's first Asian American club and serving as its president.
Her community involvement doesn't end there, being the "Cohort Chapter Head of Spring 2021 Believe Leadership Lawrence" and founded The Bobaflow Journal, a blog dedicated to sharing stories and building community among women. Asians.
Overall, she will graduate with a cumulative grade point average of 100.78. Looking to the future, she plans to specialize in biology in a pre-medical course.
Ilia Urgen, Lawrence's salutatorian, can be described as nothing less than incredibly devoted, focusing on his musical talent.
He was the principal violist of the Long Island Youth Orchestra, of which he has been a member since 2017, and is also the winner of LIYO's 60th Season Concerto Competition, featuring his solo piece, the "Stamitz Viola Concerto".
He is also one of 17 New York City violists who were chosen to play in the All-State Symphony Orchestra Conference based on a perfect New York State School Music Association Level 6 score.
Urgen has volunteered at Gammy's Pantry in the Five Towns Community Center in Lawrence since the pandemic began, as well as teaching math to several high school students over Zoom to help them prepare for the SAT. He plans to major in business with a concentration in data analytics or finance.
Chiara Mangolla is this year's keynote speaker. Mangolla plays varsity softball, was the varsity captain for cheerleading, secretary and recorder of the Lawrence Media Club, co-editor of Mental Pabulum, the high school newspaper, and is the chief of the Lawrence District live broadcast.
She is also a member of the National Honor Society and participated in shadowing doctors for four hours a week. Mangolla worked at the Rockaway Hunting Club as a children's arts and crafts counselor, babysitter, and private tutor. She will graduate with a GPA of 98.91.