Lawsuits seek to halt ballot initiatives to create good-type education program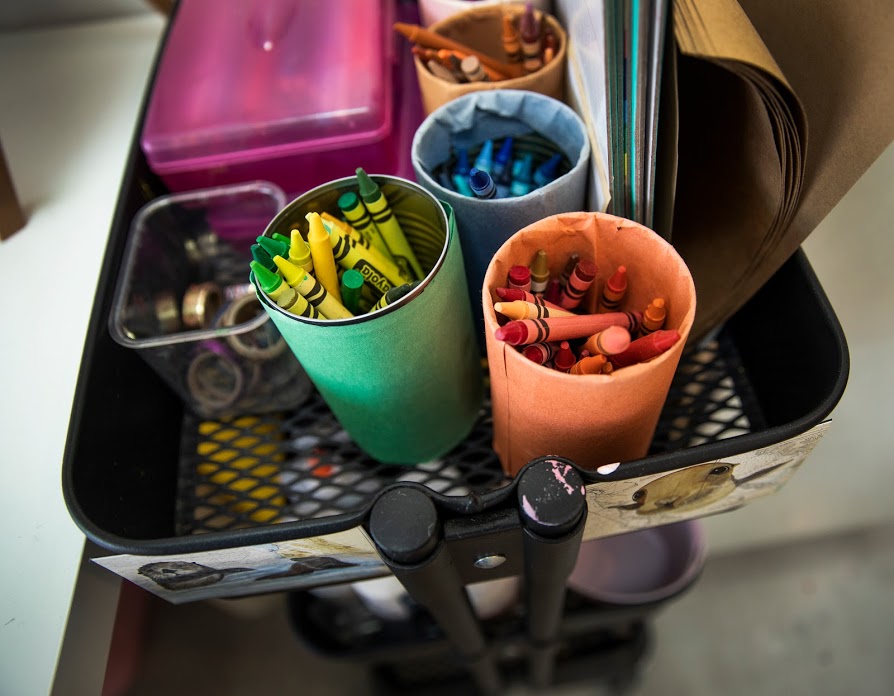 An education advocacy group is trying to stop an effort to revive a good-type education program in Nevada before the issue reaches voters.
Beverly Rogers and Rory Reid, who are president and CEO of the Rogers Foundation, respectively, filed lawsuits Tuesday in Carson City District Court seeking to end what they describe as "a voucher system that harms public schools, promotes discrimination and ignores accountability.
The litigation comes just three weeks after a political action committee called Education Freedom for Nevada filed a statutory and constitutional initiative with Secretary of State Barbara Cegavske's office to create "education freedom accounts." , which would allow parents to access state funds to pay for education. environments or services outside of the public school system.
The suits name Cegavske as a defendant, with Rogers challenging the statutory initiative and Reid suing the constitutional initiative. The Rogers Foundation is a Las Vegas-based charity that focuses on education and powers Educate Nevada Now, a policy arm that advocates for equity and funding for schools.
In a statement announcing the lawsuits, Rogers and Reid argue that if the initiatives were to succeed and create the good-type program, it could divert at least $300 million a year from the public school system. That estimate is based on the number of young people ages 5 to 18 living in Nevada, according to census data, who do not attend the state's traditional public or charter schools, Rogers Foundation officials said. Kindergarten and adult education students are excluded from the estimate.
The lawsuits are challenging each initiative's 200-word "description of effect," a brief summary of the measure included on the signature-gathering forms. They also allege that the initiatives create a "huge cost for the program [that] unduly goes without funding.
The PAC initiatives indicate that the money filtered into the Education Freedom Accounts would be comparable to the base statewide per-student funding that public schools receive. This figure is $6,890 for this fiscal year.
Rogers offered a stark assessment of what she sees as an attempt to siphon off money from an already underfunded public school system.
"Let's be clear, we're not talking about school choice, we're talking about school choice to reject students because of their sexual orientation or gender identity, religious affiliation or lack thereof, or because they need additional resources to succeed," Rogers said in a statement. "We support public schools because they serve all students."
A voucher-type program with so-called Education Savings Accounts (ESAs) sparked years of political struggles in Nevada. The Legislature passed and then-Gov. Brian Sandoval signed a bill creating the ESA program in 2015. But a lawsuit challenged the program, and it ultimately went unfunded. The Nevada Supreme Court ruled that the premise was constitutional, but the funding mechanism was not.
Pro bono attorneys brought the Lopez v. Schwartz case, but the Rogers Foundation paid for the filing and other legal administrative costs.
Nevada Freedom for Education is chaired by Erin Phillips, co-founder and president of advocacy organization Power2Parent. Phillips said litigation is expected and does not deter PAC's mission.
"There will always be those who want to protect the status quo," she said in a statement. "But, we are confident in the language and it is clear that the people of Nevada are ready for a fundamental shift in our approach to education…We look forward to winning this case and moving into the information collection phase. signatures."
CAP initiatives have the same objective but offer two different paths. If the constitutional initiative receives enough signatures by June 15, it would appear on the November general election ballot. The statutory initiative, meanwhile, has a signature collection deadline of Nov. 23, which could potentially become an issue in the 2023 legislative session.
Regardless, supporters of the initiative must collect at least 140,777 valid signatures from registered Nevada voters, including at least 35,195 in each of the state's four congressional districts, to qualify initiatives for the next step. Litigation often reduces the window of opportunity for supporters to collect necessary signatures.
The challengers have pledged to prevent the initiatives from moving forward, arguing that they mislead the public as well as violate and abuse the initiative process.
"We've beaten the good guys before and we will do it again," Rogers said in a statement. "I understand our schools' frustration right now, but the solution is not to further drain their resources or fund a system that can choose which children they support."
Copies of the Carson City District Court lawsuits were not immediately available.