Marshall ISD Education Foundation awards $ 48,600 in fall grants to teachers | New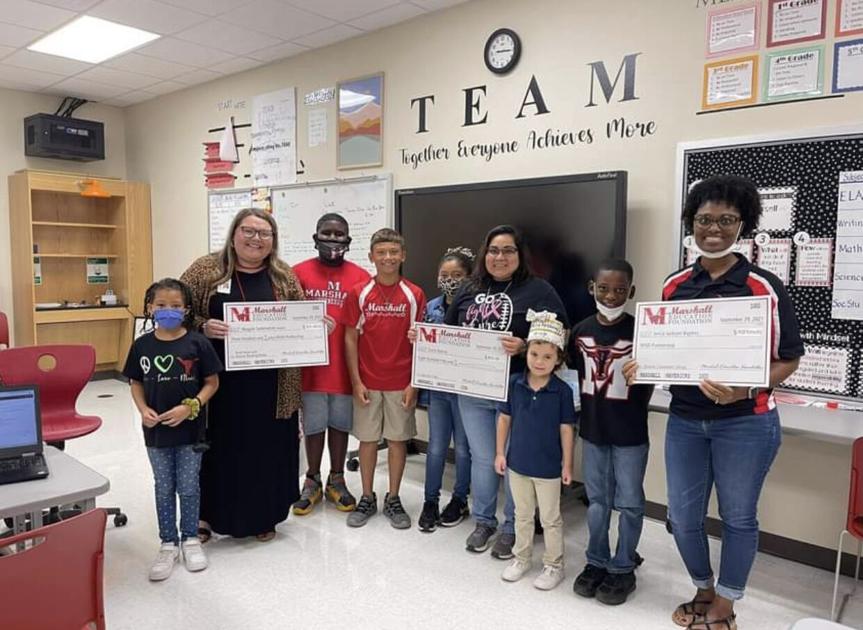 The Marshall ISD Education Foundation has been very busy this fall, helping some Mavericks on all campuses.
"We were delighted to give out 69 grants with a total of $ 48,609 for the fall semester," said Christy Godwin, a member of the Marshall ISD Education Foundation Tuesday.
Foundation members visited every district campus on Friday to award the scholarships to the winning teachers in person, allowing teachers to celebrate the scholarship with their students.
Some of the grants awarded this fall fund teachers for math programs, sensory bins for elementary school classrooms, reading programs, an outdoor garden for students at Price T. Young Elementary School, digital globes for students at Marshall Junior High School, news studio equipment for students at Marshall High School, a pottery kiln for art students, and funding for various science lab experiments at Marshall High School.
"We were also able to partner with Marshall ISD to provide eight teachers with an in-class library of books for their students through a reading program with the district," Godwin said. "We are delighted to all scholarship recipients and students that these scholarships will have an impact for years to come. We look forward to donating another large amount in the spring. "
The foundation works year round to raise funds with the goal of supplementing teachers' classrooms with tools, software and other innovative ideas to help further student learning.
Teachers then write a request to the foundation, voicing their idea for the funds, and foundation members then give grants to teachers to see those ideas come to life in their classrooms.
Those wishing to donate to the foundation to help fund teacher grants can do so by visiting the foundation's Facebook page at www.facebook.com/backthemavs or by sending a check to PO Box 8303, Marshall, TX 75671 .
Those who wish to donate can also link a Kroger card and / or Amazon Smile account to the foundation, which provides a small percentage of each purchase as a donation to the foundation.
Those who wish to join the foundation and help teachers and students can do so by visiting the foundation's Facebook page.