NEW: Jones Valley Teaching Farm to Launch Center of Food Education this Spring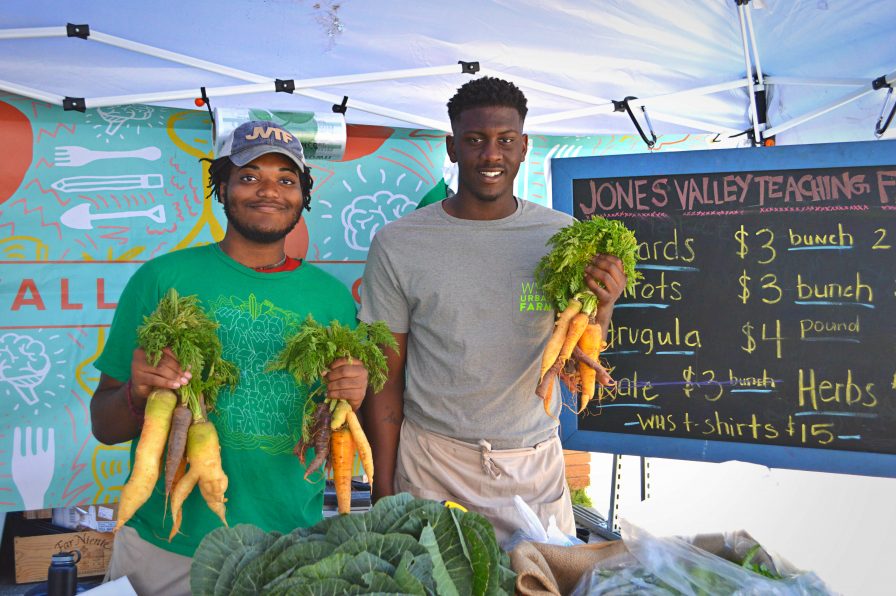 Jones Valley Teaching Farm (JVTF), a collaborative effort to teach students real farming experiences, will open its Food Education Center in the spring of 2022. Currently, the center is open for private events and will later host a grand opening at spring when their student programs begin. Read on to see why this is important.
A Costs start
Have you ever wanted your kids to learn about the benefits of healthy, smart eating? Thanks to Jones Valley Teaching Farm, they now have a space to learn all about production, farming and cooking.
The Center for Food Education will be Birmingham's hub for the academic exploration of food. The center will be a place where students can find their way to jobs in food, agriculture and the culinary arts. It's excellent-ish.
"The Center for Food Education will be a place to come together and teach, experience and celebrate, and grow – literally – together as a community. I am excited to share our work with a wider audience and to have a place we can call home as we build our organization and the future of our city.

Amanda Storey, Executive Director of Jones Valley Teaching Farm
What to expect from JVTF
You can look forward to all kinds of educational and fun excursions at the Center for Food Education. Your kids will experience Good School Food instructions and an amazing cooking program. There are even lesson plans for teachers.
FUN FACT: By participating in Jones Valley Teaching Farm, students increased employment opportunities.
Where is the Center then? You'll find it on the three-acre block of JVTF in Birmingham city center. The building embraces the sun with floor-to-ceiling windows, so students can watch the food grow while they are in class. There is even a huge gathering space with a pavilion with the best view of the gardens.
Besides the pavilion, there are three wings.
Education and administration
Wing of the farm (serving as food storage and space for volunteers)
Community wing (housing the JVTF farm stand, a model based on pay-per-view donations)
How did it happen
With the support of the Sprouts Healthy Communities Foundation and many other donors, the Center for Food Education was born. Sprouts donated a total of $ 300,000 to fund the JVTF, so students can learn healthy eating habits.
"This generous grant will allow Jones Valley Teaching Farm to continue to work in the community while strengthening the organization and providing the resources necessary for continued growth."

Amanda Storey, Executive Director of Jones Valley Teaching Farm
BONUS: JVTF also launched its annual donation campaign on November 22. Support their campaign, it helps them keep their operations going so future generations will know how to eat healthy.
Receive daily updates like this delivered to your inbox. Sign up for the Bham Now newsletter today.