New Program Aims to Give New Mexico Students More Work-Related Experience | Education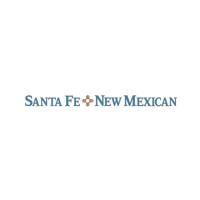 A $10 million request nested in the Legislature's budget bill would fund a four-year pilot grant program to get more work-related learning into the classroom.
The program is recommended in a new college and career readiness report released by the New Mexico Department of Public Education and the Los Alamos National Laboratory Foundation. It would provide grants to public schools across the state to offer more technical career courses and work-based options, like student internships.
The report found that overall student participation in college courses and dual-credit technical courses was high, but only 16% of high school students took two or more of these types of courses during the 2019-2020 school year. .
Students with disabilities participated in these classes at a significantly lower rate, the report said.
Of the 77% of New Mexico seniors who graduated from high school in 2020, 61% enrolled in college within a year of graduation, according to the report. Meanwhile, only 3.8% of high school students have had work-based learning.
The report calls for greater participation in college and career readiness programs, and says providing funding to expand them would help meet the demands of the landmark ruling in the Yazzie/Martinez education lawsuit, which demands a more equitable education for certain groups of students.
The report cites "promising practices" in some schools, but said the state "has failed to redesign high schools to engage all students" and programs have not been "implemented. at a scale that reaches a critical mass of New Mexico high schools. "
Jemez Pueblo Education Department Director Kevin Shendo, a member of the advisory team for the report, said the pilot program would give schools more freedom to create work-related education programs.
"Just focusing on two content areas, maths and English language arts, has really limited schools' flexibility to become creative and responsive to local communities," he said.
The Shendo Department works with Northern New Mexico College to provide plumbing and electrical programs to high school students in the pueblo, largely in response to the labor needs of the Los Alamos National Laboratory and other entities.
His agency also hopes to develop home building and design programs to address local housing shortages and wants to find internships in the local film industry for students.
More funding for college and career readiness would give communities more control over what happens in their classrooms, Shendo said.
"It's been on the table a bit as a discussion, but it's never been a focused effort," he said. "I think with this study and the recommendations, it's something that can be continued and really empower our various communities across the state."