Personal stories of sexual abuse, self-esteem and academia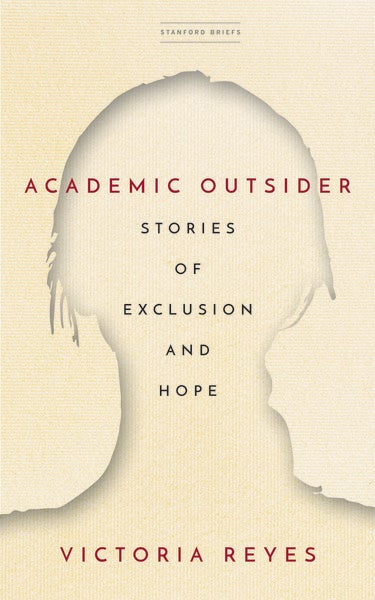 EDITOR'S NOTE: This story contains references to sexual violence
The first time Victoria Reyes realized her mother had been raped was in middle school. Reyes is the product of that rape. Her biological father is part of her family.
Reyes herself was sexually assaulted by another family member when she was 7 years old. It was then that the incomparable feeling of feeling unloved set in.
"I wish you had never been born. I should have had an abortion," Reyes' mother shouted at him during one of their many arguments. These words shook his heart. Reyes' now deceased mother was only 15 when she gave birth to Reyes. The tumultuous childhood led to her constantly moving, living in a multi-generational household, and ultimately decades of on-and-off therapy.
These life cases resurfaced for Reyes during the COVID-19 pandemic. Isolation, the stress of constantly changing rules, expectations at home and work, and the uncertainty of it all, led her to turn to writing in order to process feelings and thoughts. . Reyes, associate professor of gender and sexuality studies at UC Riverside, wrote extensively and published last month "Academic Outsider: Stories of Exclusion and Hope", a 184-page book by Stanford Briefs, an imprint of Stanford University Press.
"I probably wouldn't have written this book before the pandemic or right now," said Reyes, who recently received the Association for Asian American Studies Early Career Award. The recognition highlights innovative research in Asian American and Pacific Islander studies. "During the height of the COVID-19 pandemic, professors had to continue to teach, to publish, to do research. For me, I was in the same room as my daughter. She was in kindergarten, my son was 1-2 years old; my grandmother, who lives with me, had a heart attack. It exhausted a lot of what I could do. The chapter, "On Love and Valor," poured out of me. The pandemic has broken down the barrier I had between professional and personal life.
Family and work demands also highlight what Reyes asserts in his book is racism and sexism in academia.
"This book also takes seriously the multi-faceted experience of being an outsider," Reyes said, indicating that his background does not fit the stereotypical profile of the professor; she is a first-generation Filipina American, grew up in a poor family, and now devotes much of her college life to trying to make her way for herself and others with a similar background.
"I want other outside academics to know that some of us in the academy see them for who they are, not just as graduate students (for example) who have to prove their worth," said Reyes, who published an article in March in sociology compass discuss the need to redefine and restructure sociology as a discipline. "This book is also a plea for those of us on the path to permanency to embrace change where we can, not to repeat or allow that which is harmful to our profession."
As a sociologist and scholar by training, Reyes' writing offers a perfect combination of poetic prose, lived experience, and social science research.
The research elaborates on racism and white supremacy, and how these contribute to the alienation of individuals. In American academia, not just at UCR, she writes, the levels of scrutiny and marginalization are also visible, especially for graduate students, lecturers, and women of color.
"Academic Outsider" is not meant to bring pity on her, or for people to point to her as an example of what can be achieved, she said.
Throughout the six chapters, Reyes discusses the demand between teacher responsibilities and family life. The pages are filled with intimate stories of poverty, drugs, family strife, and the journey to becoming a teacher. Reyes describes first experimenting with crack at age 14 – months after confirming who his father was. The drug, she thought, would help her "not feel that chasm of darkness that resided deep within me."
"In academia, especially in elite spaces, the model course is far from mine. Any mention of any part of my life can immediately end the conversation or evoke pity," writes Reyes "But I just want to be recognized and treated as a full human being, a valued member of the academy, not someone to be pitied or exalted. Just exist.
As Reyes writes, she weaves together tough questions that push academia to seek answers, including challenging departmental expectations and hierarchy. She urges her colleagues, for example, to cite less famous authors and discusses the need to reassess the guidelines that some peer-reviewed journals have when evaluating research.
She provides insights, reasons, and factual justifications for why academic justice, as she calls it, is a necessary change. One of these changes is the need not to see students as "empty vessels waiting to be filled with the knowledge imparted by the instructor," but rather to see them as partners who make their own respectable contributions.
"Academic justice also means seeing grades and assessments as a reflection of our own teaching methods and tools, rather than a reflection of students and their abilities," she writes.
Every proposed change to improve the system will have downsides and setbacks, because after all, "delivering justice is an ongoing, nonlinear process with small wins and setbacks, rather than an end destination," Reyes writes.
But change must also happen in small acts, she said.
"It starts with how we approach our own and others' research, teaching and service, whether in our writing groups, the peer reviews we write for journals and publishers, the way we talk about and evaluate job applicants, and how we treat each other, with kindness and without regard to rank or status in our workplace.