Rotary recognizes Athens' new teachers | New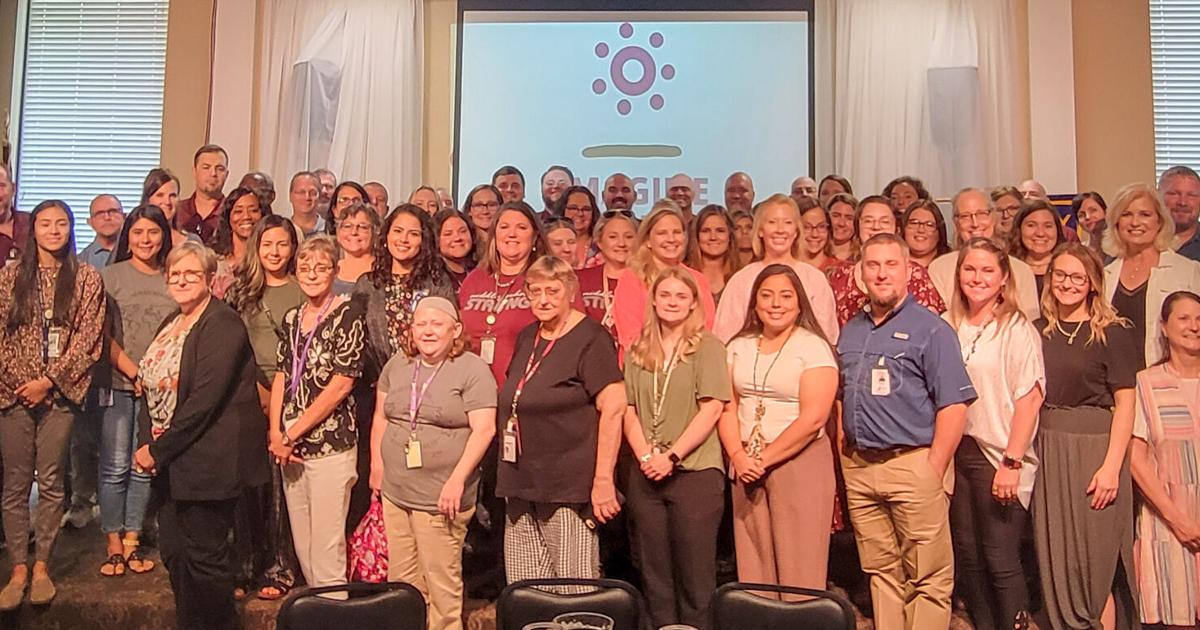 This year, the Athens Independent School District and the Christian Preparatory Academy of Athens have a new generation of amazing teachers and the Rotary Club of Athens celebrated these new teachers with lunch and cooler bags.
The Rotary Club's theme for July is "Leaders of Tomorrow" and Jami Ivey, Rotary President and Assistant Superintendent of AISD Curriculum, greeted all participants reminding them that they and those who prepare on campus teach tomorrow's leaders in the classroom. .
Ginger Morrison, AISD Assistant Superintendent of School Operations and Rotarian, spoke of the excitement she felt at the convocation held earlier this week for AISD educators.
"The week marks the start of the year and it's an exciting and challenging time to reflect on where we've been and where we're going," she said.
Morrison spoke about the loss of education over the past few years involving attendance, teaching gaps and time. Then she inspired everyone to also remember what they've found over the past few years, like more time with their family. As life gets busy again, she encourages everyone in the room not to lose the things they found.
Teresa DeMay, superintendent of the Christian Preparatory Academy of Athens, spoke about all the new growth happening at the school as it enters its 15th year. They added more intervention labs to help students, more athletic programs, a new business curriculum, and drastic changes to the writing and grammar curriculum so students can become more effective communicators.
She too spoke about the challenges educators face and how she recently saw an expression she loved: "Believe in the power of the moment."
She went into more detail about catching up with children, recovering lost information, device addiction, healing from trauma, and poor attendance, and talked about the certain progress that can be made.
"Still, it's not giving up and saying it's impossible," DeMay said. "It just means there's more to do."
Teachers were also recognized who were paraprofessionals who became teachers, those who left and returned to AISD, and those who attended or graduated from Athens and are now teaching.
Bel Air Elementary Principal Lisa Howell introduced her theme this year, "The Greatest Adventure Is Ahead." Bree Parnell, vice-principal of Central Elementary, introduced "Better Together" as the theme. Nikki Mason, Principal of South Athens Elementary, detailed their theme for "Can't Hide My Hornet Pride."
Athens High School Principal Jennifer Risinger presented their theme "Middle School Strong" describing how they hired strong staff, including new assistants and former staff, and how they s all fit how crazy you have to be to teach college. .
Nicole Cornish, Principal of Athens Secondary School, described their theme 'The Power of Small Gains' and how they will help their staff and students make a 1% difference every day, because that small change is heartwarming .
With a good mix of experienced and new teachers, themes and curricula prepared, the school is ready to start in Athens.