Senior teacher asked to lead Tusculum College of Education | Education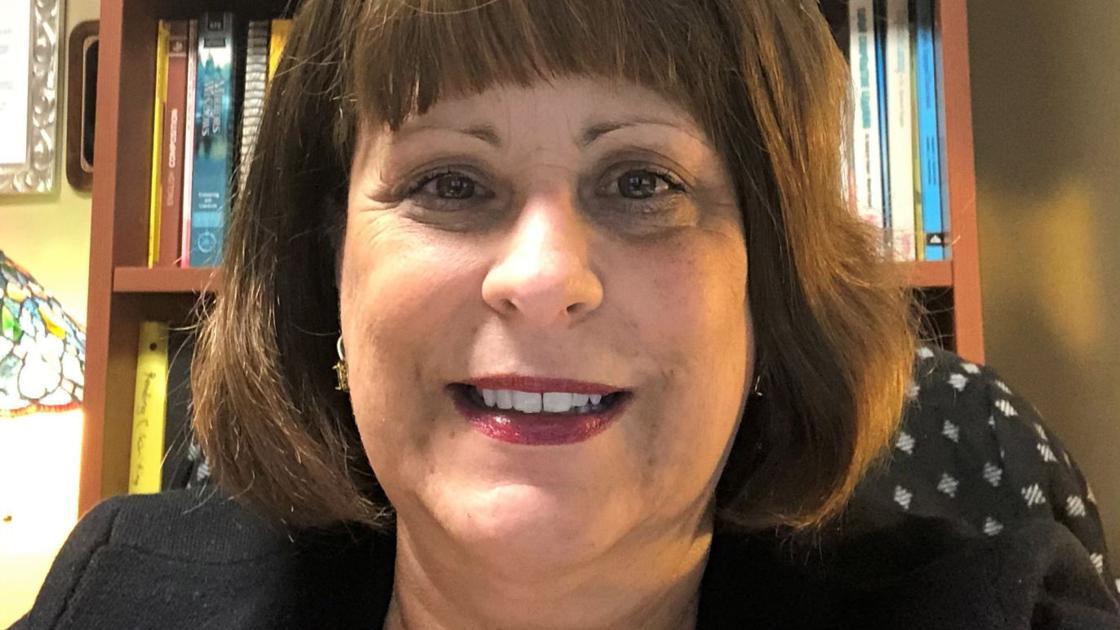 Dr Miriam Stroder, an experienced elementary, secondary and college teacher who has participated in accreditation assessments and served on state and local committees, has been appointed Dean of the College of Education at the University of Tusculum.
She will oversee the Teacher Education and Sports Studies departments and all Bachelor and Masters degree programs at the College of Education. She has been Associate Dean of the Teacher Education Department since July 2020 and will assume her new role on August 1.
Stroder succeeds Dr. Tricia Hunsader, who has been promoted to provost and vice president of academic affairs.
"We are delighted to select Dr. Stroder, who brings to the table a record of excellent results and leadership," said Dr. Scott Hummel, President of Tusculum. "Our College of Education will remain strong with Dr. Stroder as dean and continue to develop talented and career-ready professionals. Her skills and impressive life story will inspire our education students to engage civically and enrich people's lives.
The College of Education prepares students to teach in elementary and secondary schools and empowers adult learners for leadership positions in organizations. The College of Education also trains students to work in a variety of fields within the sports industry.
Born in Kansas, Stroder has lived in several states, but Mexico City is the place she considers most home. Her mother was from that town and Stroder visited her and her family regularly throughout her life.
Now married with three children and a grandmother of three, Stroder has dedicated much of his adult life to supporting her son, who was born with a rare syndrome that resulted in cognitive retardation, deafness and others. health problems. This experience made her aware of the importance of parents standing up for their children with special needs. She also familiarized herself with the laws passed to provide students with disabilities with free public education appropriate to their individual needs. As a parent and teacher, Stroder has developed a deep understanding of the importance of preparation that educators need to teach and advocate for their students, families and schools, taking into account the needs of each. individual.
Stroder received his bachelor's degree in early childhood education and elementary education from the University of Arkansas-Little Rock. She then embarked on her profession, teaching grades five to eight in several states as she and her husband, Larry, moved for her career.
She has taught fifth grade in several states. She has always been impressed with the growth she witnessed in her students that year to be ready to enter college or college.
"They are experiencing tremendous physical, emotional and intellectual growth during this year," Stroder said. "You can watch them become critical thinkers as they develop the skills they need to enter college or college."
The desire to get her doctorate and become a university professor was always on her priority list, but she put it on the back burner for a few years after her son was born due to his health needs. In her early years, she was a fifth-grade supply teacher, tutor and teacher.
When her condition stabilized, she pursued her career goal, first with a master's degree in literacy, with approval in reading and writing, from Western Kentucky University, then a doctorate in curriculum and teaching, with a literacy concentration from Southern Illinois University. She earned these degrees while doing a one and a half hour trip to the WKU and three hours to the UES.
Stroder has been teaching in higher education since 2008 and his main focus is literacy. She taught at WKU and Asbury University in Wilmore, Kentucky, before coming to Tusculum in 2018 as an Assistant Professor of Education.
She was drawn to Tusculum's history as Tennessee's first higher education institution and the university's mission statement. She felt extremely comfortable in Tusculum when she came for the on-site interview and met the faculty, staff and students. She has taught undergraduate and graduate students and will continue to teach a literacy course while carrying out her administrative duties as dean.
In addition to teaching, Stroder has served the profession and shared his knowledge with his colleagues. Since December, she has been a member of the Tennessee Department of Education Educator Readiness Working Group. That same month, she joined the Northeast Tennessee Equity Scholarship Initiative, a collaborative venture of United Way of Greene County and the Niswonger Foundation.
Stroder participated in the TDOE Listening Session, which focused on changes in teacher preparation for basic reading skills, discussed the attributes needed to support social and emotional learning for kindergarten students in grade 12 and spoke about the state's vision for high quality educational materials.
She has also been the lead author of two TDOE Grow Your Own Grants at the College of Education, each totaling $ 100,000, to cover tuition, books and fees for 16 students who will seek licensure in a subject. high school and a full interventionist K-12 and K-8 special education approval. These students will participate while working as teaching assistants in the Greene County or Hawkins County school system.
Since 2019, she has been a member of the site review team for the Council for the Accreditation of Educator Preparation and the Tennessee Comprehensive Review, which assess colleges of education. She used her national and national training to participate in several site assessments. She shares what she learns during these site visits with her colleagues to improve the programs at Tusculum College of Education.
In addition, she has presented on several occasions at prestigious conferences of the American Educational Research Association. She is also the co-author of a book, now under contract, titled "Digging the Dance: A Collaborative Self-Excavation Journey". His chapter and his contributions to other chapters will address the reconciliation of differences in the development of individual and social bicultural identity.
Due to her life experiences and professional growth, Stroder has stated that she is ready, as Dean, to lead and support the continuing mission of the College of Education to prepare her students to become leaders in the field of education. career they have chosen.
"I am grateful for the confidence placed in me and grateful for the opportunity to build on the many strengths of the College of Education," said Stroder. "We have productive relationships with over 20 school districts in Eastern Tennessee and the Tennessee Department of Education, and these relationships serve our students and the profession exceptionally well. Our expert faculty from the College of Education are agile, work collaboratively, and use our ideal student-teacher ratios to prepare our students for success in their profession.
Hunsader said Stroder was an exceptional choice to lead the College of Education.
"I have worked closely with Dr Stroder since arriving at Tusculum and have seen firsthand his contribution to the quality of the College of Education," said Dr Hunsader. "Her enthusiasm to seize new opportunities which have broadened her knowledge and supported our mission has further positioned her as an effective leader who will keep the College of Education on the cutting edge. Our College of Education will continue to excel. "