Statewide Homeschooling Organization Hosts Tea Party for Members at County Fairgrounds | News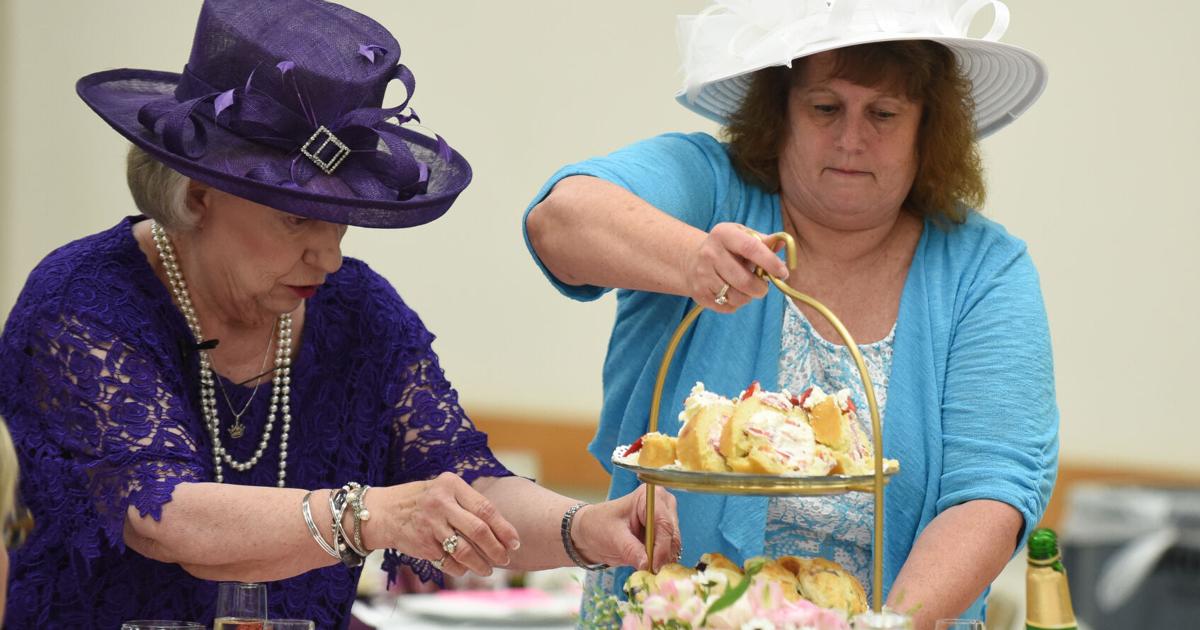 It was a vintage affair at the Cleveland County Fairgrounds on Friday afternoon, as members of a statewide homeschooling organization gathered for tea and coffee time. treats.
Cleveland County Home and Community Education Groups in Oklahoma hosted a tea party for members Friday at the Cleveland County Fairgrounds to celebrate its annual OHCE Week.
Oklahoma Home and Community Education Inc. [OHCE] is a statewide non-profit organization through Oklahoma State University Extension with eight local clubs in Cleveland County, established for the purpose of developing skills, building connections and developing help and strengthen families in their communities.
According to OHCE policy, program participants receive opportunities for personal development in hobbies such as sewing and cooking and improving the interest of the community and life in general. Groups in various counties across the state meet monthly with their respective members.
More than 100 OHCE members and prospects gathered at the Oklahoma State University extension building at the fairgrounds on Friday, dressed in fascinator and derby hats and vibrant dresses for the event. OHCE State Chairman Sandy Pogue said it seemed appropriate to hold the event when they did due to the Kentucky Derby weekend.
"I really believe in this organization because we are doing great things there for the community. We just need to spread the word and get more people involved," said April Green, a member of the Noble-based friendship group OHCE. "We are an older generation sitting here, and we need to bring in these new people so that we can continue to operate for many years to come."
Green spoke to attendees about his experience with the OHCE. She said she had never sewn in her life until she joined the OHCE. About five years later, she owns a 600 square foot studio with a sewing and embroidery machine.
"I jumped in head first," Green said. "These ladies caused the problem I have. I may need to find an anonymous quilter [group]."
Checks for $25 were given to the winners of the best theme and best outfit contest.
Sunshine Group won the award for best tabletop theme for Downton Abbey-style decorations and outfits. The best tea outfit went to Jean Lawson, president of the Sunshine Group.
Martha Aughe, President of the OHCE of Cleveland County, is a Tea Time Protocol Professional, certified by the Protocol School of Washington. She opened the party with a lesson in tea etiquette in a matching purple dress and hat.
Contrary to depictions in cartoons and some media, Aughe said lifting a finger to drink the tea is actually inappropriate etiquette.
"Some people press the tea bag against the cup, but don't, because that releases more bitter tannins into the tea," Aughe says.
Aughe said the lemon should be sliced ​​thinly, not like a wedge, and should not be squeezed into the cup.
The agitation of the tea must be done without making noise. Aughe demonstrated the correct method by dipping the spoon in the center and bending the liquid back and forth.
Pogue and OHCE State president-elect Kathy Fentress told the crowd how the organization brings people with similar interests together to learn.
"The things we do, service and education are so important, and I love this group and this organization," Pogue said.