Students gain intensive language experience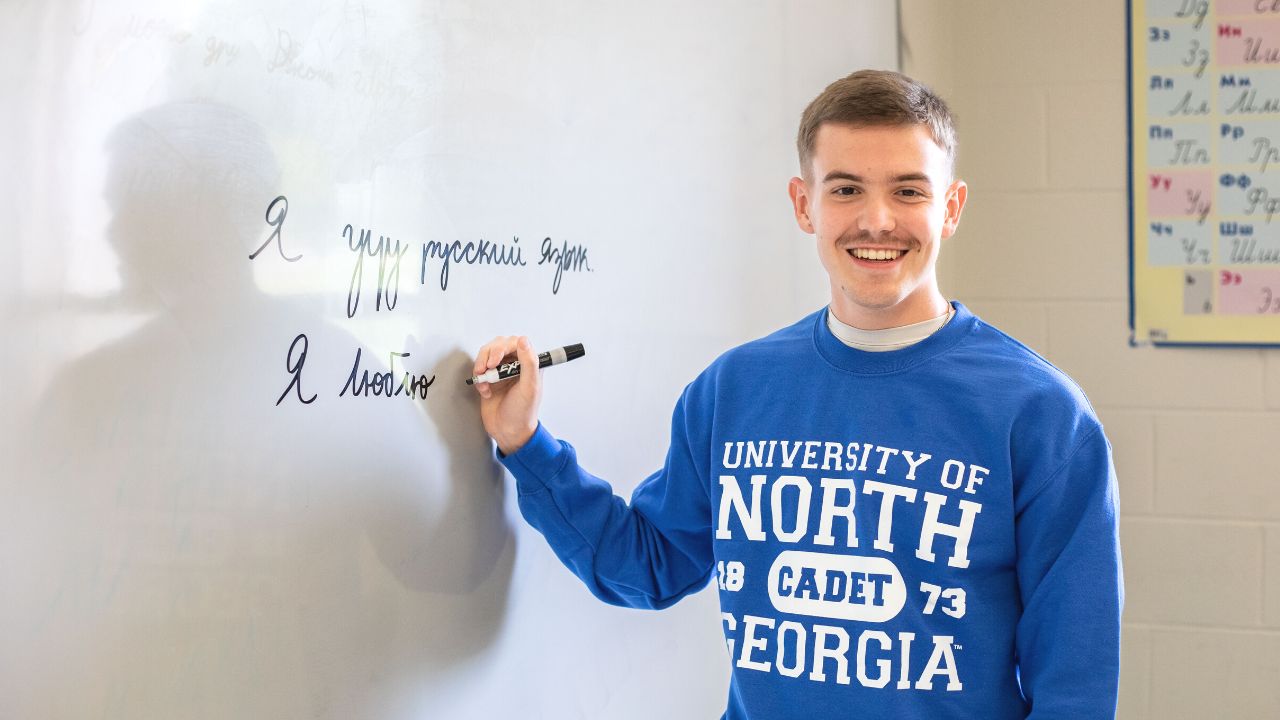 Povolny said he was being tutored to maintain his Russian language skills.
"It's great fun meeting the new students on campus, and I also enjoy working with Alena," he said. "It's interesting to see changes during the four years of tutoring. The first year, the students were like me. I had a year of tutoring and a year of Russian. I was in their shoes. I learned more and further from that point, and now it feels more like a traditional tutoring role."
Learning the national culture is also part of the SLI program. Students of Yandan Wang, a Chinese teacher, learned Chinese games including Mah Jongg, watched movies, took a trip to China Town and flew Chinese kites. They also like to eat Chinese snacks, Wang said.
Now in her fifth year of teaching SLI, Wang thinks culture is as important as language.
"Language and culture are closely linked. Chinese is not an easy language to learn, especially for English-speaking students. We must allow them to learn while having fun. Even if they play Mah Jongg, they have to recognize Chinese characters," Wang said.
Students demonstrate Chinese culture every day with events such as calligraphy, Chinese painting, and other Chinese games.
Lindsey Sokol is also a Russian faculty member at SIL. Sawako Tsutsumi, a Japanese teacher, and Jinny Kim, a part-time Korean teacher, are the other instructors at SLI.