Teacher of the week: Kristen Maclin, Educational Coach, Bottenfield Elementary, Champaign | Education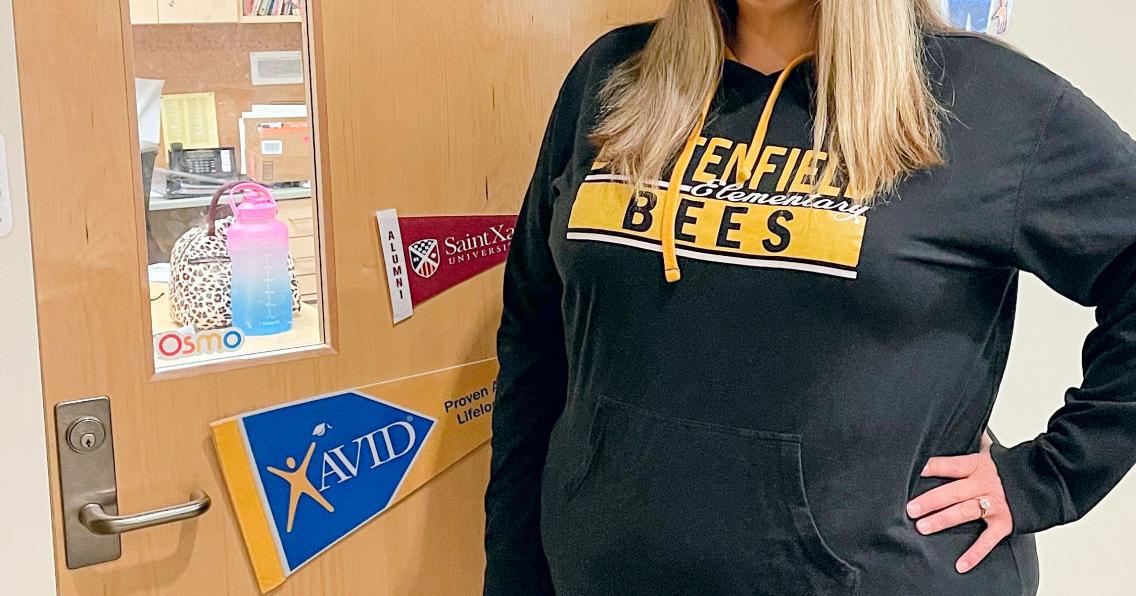 For the first eight years of her career, KRISTEN MACLIN was happy to teach in her own classroom as a college and third grade teacher. Seven years ago, however, the Warrensburg-Latham and Western Illinois graduate decided she wanted to help the whole school and moved on as a teacher coach at Bottenfield Elementary School.
Now, this week's Teacher of the Week is finding ways to push all of Bottenfield's 450 students to growth, even through a tough few years.
"Ms. Maclin goes above and beyond," said manager Kendra Bonam. "She is always ready to help in any way she can."
I find my job important because … the children in our schools are our future. I want all the students I come in contact with to know that I care about their future, believe in them, and want to help them see their own potential.
I believe that every student has something positive and unique to offer to the class and the school community, and they all need to know that adults are there to help and support them.
I went into education because … I have always loved working with children and wanted to make a difference in children's lives. Later in my career, I decided to get my Masters in Administration because I wanted to have more of an impact than the kids who were in my class. This led me to my current position as an educational coach where I work with the 450 children of Bottenfield.
My favorite part of my job is … when a student has a "light bulb" moment. I love to see their eyes light up when they figure out how to do something and see pride springing from their faces. I also love seeing alumni and hearing about their successes.
My most rewarding moment at work … has always been and always will be when a student is progressing. I love to celebrate with them and see how excited they are when they see that they have improved.
I am also passionate about … my family and traveling. I love spending time with my husband and two boys. We love to travel and discover new places together.
When it comes to my most impactful educator … my favorite teacher and one teacher who has had a big impact on me is my high school math teacher, Ms. Mertz. She was also our student advisor and pushed us to be better students and people.
I adjusted during this strange time by… having such a sense of urgency for our students that I continue to push. As a coach, I have seen the impact of distance learning and the pandemic on teachers and students.
It pushes me to keep going and get through all the tough stuff because I know there are people (big and small) who depend on me. I also make sure to take time for myself by enjoying my favorite shows, spending time with friends and family, or exercising.
If I wasn't a teacher I would be … I've wanted to be a teacher since I was in first grade, but at this point in my life, if I wasn't a teacher, I would be a travel agent. I watch my travel agent friend discover amazing places taking groups on trips and always thought how much I would love to do that.
ANTHONY ZILIS