Teachers Union and County School Board Deadlock in Contract Negotiations | Education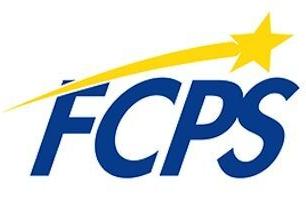 The Frederick County School Board on Tuesday declared an impasse in negotiations with the county teachers' union, hours before its contract expired.
Negotiations between the board and the Frederick County Teachers Association began in January and have been stalled for some time, said FCTA president Missy Dirks. Among the sticking points are issues of teacher workload and planning time, she said.
Last week, the parties held three-on-three bargaining sessions, in which members from each side met directly for the first time in the bargaining process. On Tuesday, the school board met behind closed doors and Dirks said she hoped they would have a settlement by the end of the evening.
Late in the afternoon, however, she learned that a deadlocked procedure was starting instead. The FCTA's current negotiated agreement with the board expires on June 30.
"This development is deeply disappointing for us," Dirks said. "Our members deserve to have a fair contract that addresses long-standing issues and recognizes all of the hard work and dedication that teachers have put into the system."
The board, meanwhile, maintained that its contract offer "reflects the value and appreciation this board has for the work of educators."
"The board believes it made a generous and highly competitive offer in negotiations and made significant concessions throughout the negotiation process," the board said in a statement.
Board chairman Jay Mason could not be immediately reached for comment on Tuesday evening.
Teachers working in summer programs across the county will not be affected by the stalemate, Dirks said. The vast majority of the approximately 3,000 employees in his bargaining unit work under 10-month contracts that do not take effect until August.
Those who take on summer school duties have done so on a volunteer basis, Dirks said, and that work is not covered by the FCTA's contract with the board. Administrators and school support workers, who negotiate in separate units, are also not affected.
The next step in the process will be a meeting with the FCTA, the board and a third-party mediator, who can help the parties reach an agreement but has no power to end the impasse. If that fails, the next step is arbitration, where both groups cede their authority to an arbitrator who will make the final decision on the dispute.
Maryland law prohibits teachers from going on strike.
"We remain hopeful that we will all move forward in the best interest of our students, the FCPS community, and in rewarding the excellent work of our educators," the Board of Education statement said.
No formal deadlock has taken place during Dirks' six-year tenure as FCTA president, she said.
Although labor laws prohibit either party from disclosing details of the negotiation, Dirks said his unit's main concerns revolved around teachers seeing an increase in the workload. in the aftermath of the pandemic.
"This coming year will be even more important than ever because we will have such a wide range – we have had students who have excelled in the virtual and hybrid model and students who have struggled," Dirks said. "There are going to be a lot of unmet needs that teachers will have to anticipate. "