The Lit Drop: in terms of education, the opinions of candidates for mayor diverge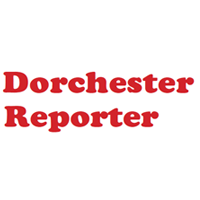 Boston's top six mayoral candidates discussed school admissions on exams, the place, if any, of policing in schools, and school committee governance during a virtual forum on the education held last Thursday (May 27).
Mayor Kim Janey, City Councilors Andrea Campbell, Annissa Essaibi George and Michelle Wu, State Representative Jon Sanitago and former city official John Barros have found broad consensus in previous forums. But during this event, organized by the Boston Teachers Union (BTU) and the Boston Education Justice Alliance (BEJA), clear differences in policy approaches emerged.
The biggest division concerned the issue of admissions to the city's three examination schools. Last year, in the midst of the pandemic, school officials canceled the annual school exam and adopted a new system that uses grades and zip codes to allocate seats at Boston Latin School, Boston Latin Academy and the John D. O'Bryant School. The policy change, which officials say is temporary and necessitated by pandemic restrictions, was the subject of a lawsuit that was ultimately dismissed by predominantly white and Asian parents.
When asked if candidates would keep the no-test policy in place permanently, Wu and Janey replied that they would. Campbell, Barros, Santiago and Essaibi George said they were against continuing the policy for years to come.
In the BPDS staffing arena, Janey was the only candidate to say she would not commit to using federal relief funds to hire more staff, including teachers. "There will be no more money to continue when the federal funding is exhausted," explained Janey. "It's not a good investment of money, because you can't go on for seven years."
There were areas of consensus. All of the applicants argue that Boston Public School students are not homeless and offer ethnic studies in the curriculum. The group was also unanimous in seeking to limit the political influence of private foundations in the BPS and to offer non-citizens who graduated from BPS a tuition-free community college plan.
Applicants all agreed that BPS students should spend less time on standardized tests. However, Santiago and Campbell said they were against removing the MCAS testing requirement.
There was also disagreement over whether to remove police officers from school buildings. Janey, Wu, Campbell and Barros support the removal of the font, while Essaibi George and Santiago do.
Candidates were also divided over whether to dismantle the Boston Regional Intelligence Center's gang database in order to prevent racial profiling of BPS students. Janey, Wu and Campbell are said to be dismantled, while Barros, Santiago and Essaibi George prefer to keep the database.
During the main discussion portion where contestants gave 90 second answers to questions on how to improve the necessities of the BPS, restore an elected school committee, racial and disability educational inequalities and repair of infrastructure .
While BTU and BEJA have said they support the transition to a publicly elected school committee, all of the nominees have supported either a hybrid nominated and elected approach or a nominated panel.
Barros pointed to Boston's past struggle to eliminate the elected system. "We fought hard to move from an elected school board to an appointed board… There are major challenges with the elected school board… but what we hear everywhere is what people want: they want to be more engaged, they want their voice to be heard. . "
Essaibi George said she was in favor of a nine-member body appointed by city council and the mayor. "I have worked in this direction as a member of the city council and I will continue as mayor of the city," she said. "The mayoral appointments will be designated to represent the important players in education, our parents, our students, our teachers, those in higher education.
The virtual forum was one of a series organized by local unions and progressive organizations. The next event – this Thursday (June 3 at 6:00 PM – will be hosted by Alternatives for Community and Environment (ACE) and will focus on climate justice. Past forums and registration for future events can be found at bostonmayoralforums.org.