Top of the Class: Denton County Athletes Abundant on All-State Academic List | Sports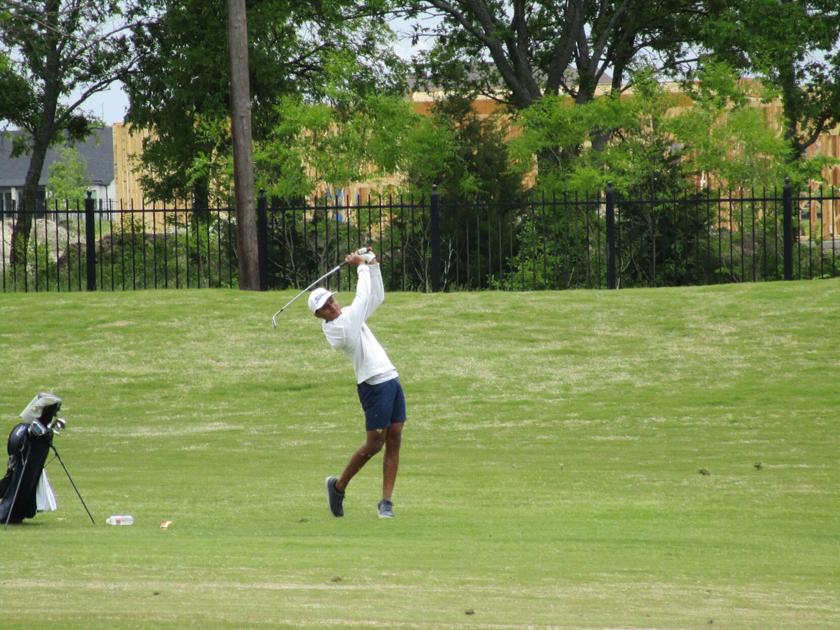 During all the time student-athletes spend honing their crafts on the playground, there is no competition for their high schools without taking care of classroom affairs first. The Texas High School Coaches Association has recognized several athletes who have achieved just that.
The THSCA recently released its all-state college selections for baseball, softball, golf, tennis, and track and field.
Student-athletes are nominated by their respective head coaches – nominations which are then sent to THSCA for review. To be nominated for all academic states, a student must be either an athlete, coach or manager in good standing with their team, of good character, a high school student and an overall GPA of 92 or above.
Across the range of spring sports in the state, many local athletes met these criteria.
This included a healthy turnout for Creekview, which saw student-athletes earn academic recognition from all states across all five sports.
The Mustangs totaled 15 academic caps from all states, including one that received the highest academic honor from THSCA with a place on the elite squad. That honor went to John Schaller, a pitcher for the Creekview baseball team.
Nominees are scored on the award criteria and, if they score high enough, are placed in the Elite, First or Second, or Honorable Mention teams.
Carson Braun joined Schaller of the Creekview baseball team, which received an academic honorable mention.
On the softball field, Creekview awarded four players with academic accolades from all states: Lauren Orozco was named to the first team, Madison Martin secured a spot on the second team, and Hannah Warren and Gabrielle Walls both received an honorable mention.
The Creekview tennis team was represented by Julie Hammons (first team) and Blaize Britton (second team). Mustang golfers Alexa Toy (second team) and Katharine Hall (honorable mention) were also honored, while the school's track team collected college nods for Nicole Linker (second team), Dalton Ross (honorable mention), Matthew Greer (honorable mention), Lucas Seraine (honorable mention) and Amira Trader (honorable mention).
Carrollton-Farmers Branch ISD teammates Newman Smith and RL Turner also had their share of college representation in all states. This included two elite caps at Turner for tennis players Nicholas Rao and Edward Phillips. His teammate Jose Hernandez was named honorable mention.
Turner softball player Mia Uvaldo was named to the second team and long-distance runner Elizabeth Stepaniak received an honorable mention.
Smith, meanwhile, had five student-athletes recognized from his tennis team. Anies Sefidi made the first team, Thanh Nguyen secured a spot in the second team and Hannah Eubanks, David Sanchez and Jacob Reategui all received honorable mentions. Trojan golfer Chase McMahon was named to the All-State Second Team.
The Flower Mound tennis team was also not without healthy academic representation from all states. The Jaguars had 10 recognized tennis players, with Lauren Thakur, Akhila Damaria, Audrey Thakur, Mathew Abraham, Lana Kim and Daniel Palma all named in the first team, while Sarisha Malla, Amanda Smith, Bryce McHenry and Neil Kondapalli all dropping out. places on the second team.
Not far behind was the Jaguars golf team, with a total of seven academic caps from all states. Freshly finished in the top 10 of the State Tournament, Rohit Madireddi was named to the All States First Academic Team, joined by teammates Advait Chutke, Allyson Barth, Nathan Kosub and Kiran Paul. Chase Walts and Brooke Dishman both made second team.
Other Lewisville ISD student-athletes who have won college honors include Lewisville golfer Ashlee Johnson (second team), golfer Marcus Nolan McCanna (honorable mention) and Hebron softball player Rylee Nicholson (first team ).
For news and ongoing coverage of the local sports scene, Matt Welch on Twitter.