Top of the Class: Many McKinney ISD Athletes on All-State Academic List | Sports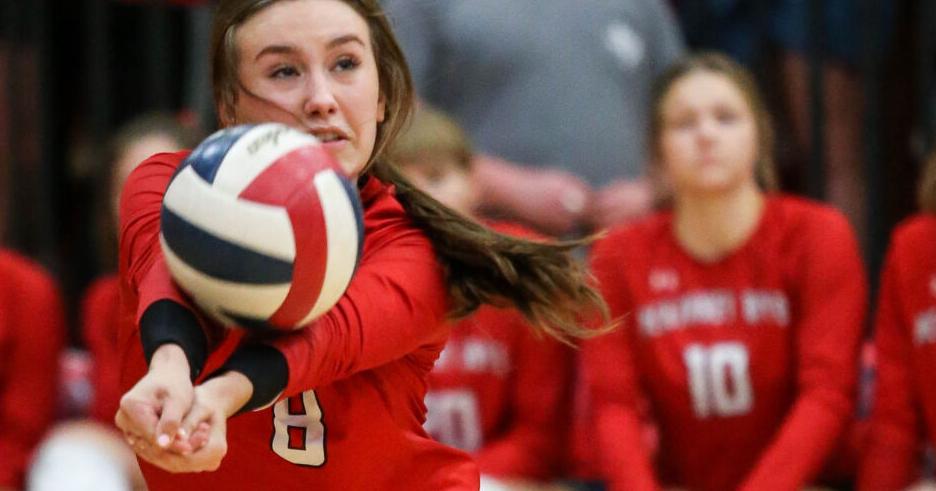 All the time that student-athletes spend honing their craft on the playing field, there is no competition for their high schools without taking care of classroom affairs first. The Texas High School Coaches Association has recognized several athletes who have thrived in exactly this area.
The THSCA recently released its first all-state academic selections for the 2021-22 school year, starting with volleyball and cross-country.
Student-athletes are nominated by their respective head coaches – nominations which are then sent to THSCA for review. In order to be nominated for the statewide academy, a student must be either an athlete, coach or manager in good standing with their team, of good character, a high school student, and have an overall GPA of 92 or higher.
Nominees are ranked according to the award criteria and, if they score high enough, are placed in the Elite, First or Second Team, or Honorable Mention.
In the state's volleyball and cross-country programs, many McKinney ISD athletes met these criteria.
This includes 12 all-state academic selections for McKinney Boyd, seven from the school's cross-country program. Four received the first-team distinction, an honor that went to seniors Arden Cravy, Allison Fortman, Faith Talbott and Grayson Smillie. Senior teammates Bella Evans, Jack Morrissey and Jacob Aguilera all received Honorable Mentions.
From the Lady Broncos district finalist volleyball team, Kira Thornton, Rylie Hostetter and Allison Lane were named to the All-State Academic Second Team, and seniors Hannah Billeter and Claire Russell earned honorable mentions.
Three members of the McKinney North volleyball team, who won a share of the District 10-5A championship and advanced to the regional quarterfinals, were also honored. Senior Christa Louthan broke into the first team, senior Katelyn Indelicato landed in the second team and senior Sydney Huck received an honorable mention.
Senior Landry Ratliff was the Bulldogs' only academic cross-country pick to be named to the second team.
McKinney, meanwhile, ranked three of his cross-country student-athletes with an all-state academic distinction. Senior Alexander Elsworth was selected in the first team, senior Audrey Stuart won the second team and senior Jaxon Soto received an honorable mention.
Elsewhere, the Boyd and McKinney volleyball teams have racked up around 20 all-district academic honors, which can be awarded to players of any grade between ninth and twelfth grade.
The Lionettes who received academic honor from all districts on 5-6A were freshman Olivia Cohee, junior Makenna Cohee, first year Aniya Garman, sophomore Isabella Lucia, senior Bryce Miller, junior Kyanna Creecy, junior Macie McGuire and second Rachelle Whaley.
Boyd's players named to the All-State College squad were Billeter, Thornton, Hostetter, Russell, Lane, sophomore Carson Eickenloff, junior Reagan Brown, senior Mina Iboni, senior Macy Parker, junior Regan Fene, student of freshman Ale Romo, senior Avery Calame, junior Camryn Weldon, junior Grace Harding, junior Kennesen Johnson, junior Holland Hannon, junior Sydney Visser, junior Alex Heins and freshman Sasha Purdin.
For news and ongoing coverage from the local sports scene, follow Matt Welch on Twitter.