Wakefield High School protests treatment of student who posted photos online – NBC Boston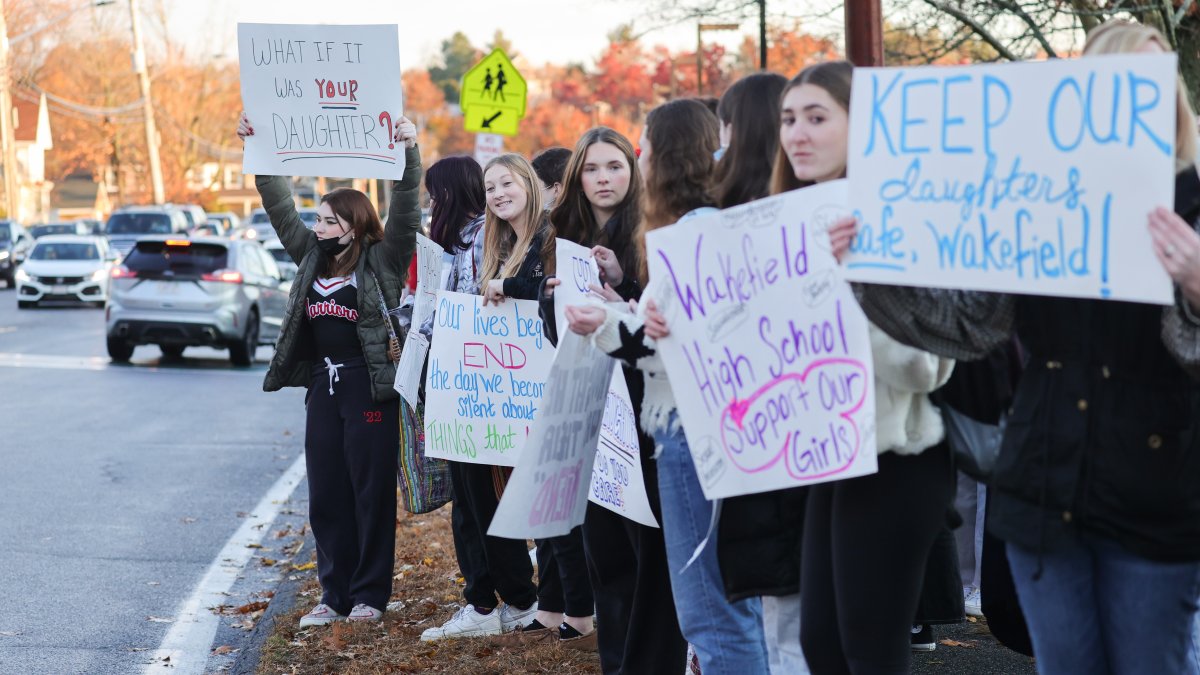 Students and parents were out on Friday morning to protest Wakefield High School's handling of what they describe as sexual harassment.
They said we were not doing enough to protect the victims and other students.
The signs they were holding tell part of the story. Thirteen girls said they found hundreds of photos of themselves online. Some were photos of skirts and close-ups of their buttocks. Some photos were taken at school.
They said the photos with their names attached were posted on an underground gaming app. The photos have since been removed.
Their classmate – a junior they once considered a friend – is accused of taking and posting all the photos. He was reportedly suspended for 30 days and is expected to return to school on Monday. The girls in the photos said they didn't feel safe with him in the building.
School administrators did not immediately respond to calls for comment.
The parents told NBC10 Boston that a police report had been filed and it was an open investigation.
The Middlesex District Attorney's Office said it had been made aware of "an alleged incident" at Wakefield High School and consulted with local police about it.
"As this concerns minors, we are not in a position to comment further at the moment," said the public prosecutor's office.